Spring is one of my favorite times of year, rivaled only by fall. I'm in the middle of spring cleaning after discovering my vision and inspiration! I also know that spring brings around the Ultimate Blog Party; what fun!
What is a Beautiful Calling?
When I chose the name for my blog, I was mostly thinking of my calling to be wife, mother and keeper of my home. A wonderful, fulfilling calling to be sure! Upon further reflection though, Beautiful Calling has another application. Any woman, of any age in any season, who is in the Will of God is fulfilling her Beautiful Calling.
Who Am I?
I'm a princess; daughter of the King. I desire to serve and honor Him in all things.
I'm a wife; blessed to have married DH 6 years ago in May.
I'm a mother to Chloe (2007) and John (2008); precious gifts from the Lord. I'm also expecting another little blessing in May 2011.
I'm a homemaker. I strive to make my home a haven; a place of welcome, comfort and rest. I desire to fill it with laughter, fun and love that my family and others may be blessed.
The best place to read about me is my About page. There is also 31 Things About Me (on my 31st Birthday), and All About Me from A-Z.
About My Blog:
I was domestically challenged when I first got married in 2005! This is a bit of an understatement!

Since then, with the Lord's help, my desire is to answer my beautiful calling – which is not all about housework! I am learning to be the helper my husband needs; an example and a teacher to my children so that they will come to know, love and serve God. I want to Wait on the Lord with my life! With His help, I want to be keeper of my home and to be a good steward of the time, talents and resources that the Lord has entrusted me with.
This blog is an honest record of my successes, failures and lessons learned (and the ones I am learning!). I write because I enjoy it; not because I have talent.  I pray that here you will find something helpful, encouraging or motivating! Read more here at Why Blog?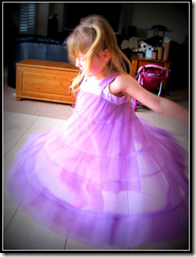 Purple Twirls
What I Write About: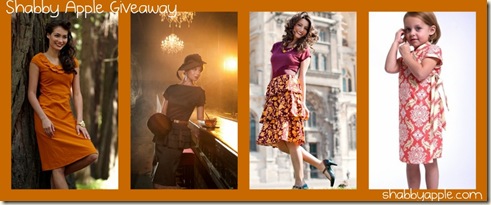 Easy Entry Giveaways
Stunning SHABBY APPLE Dress – Easy Entry! RV $92 Winner Choice Open to US Only. These dresses are amazing. They carry women's dresses and little girls dresses. Ends 4/10/11.
BecoPotty Review & Giveaway – Open to Canada & US Friends. Made of bamboo by-products you can plant this biodegradable potty when you're done! Ends 4/10/11.
UBP Giveaway:
Samantha, you're the winner of the Ultimate Blog Party Amazon Gift Card! Whoo Hoo! Thanks to all who came by for a visit, I'm still working my way around!
What's a party without a prize? Enter to win a $20 e-gift certificate to Amazon.com.  Open Worldwide. Ends 04/08/11.
Just leave a comment here! (Your blog link, something about yourself etc.)
Follow Beautiful Calling via Google Friend Connect
The Ultimate Blog Party is something I look forward to every spring. How about you? Is this your first or are you a veteran partier?
Winner chosen via random.org. Winners have 48 hours to respond or a new winner will be chosen based on interesting comments.
Portions of this post reposted from previous UBP posts.