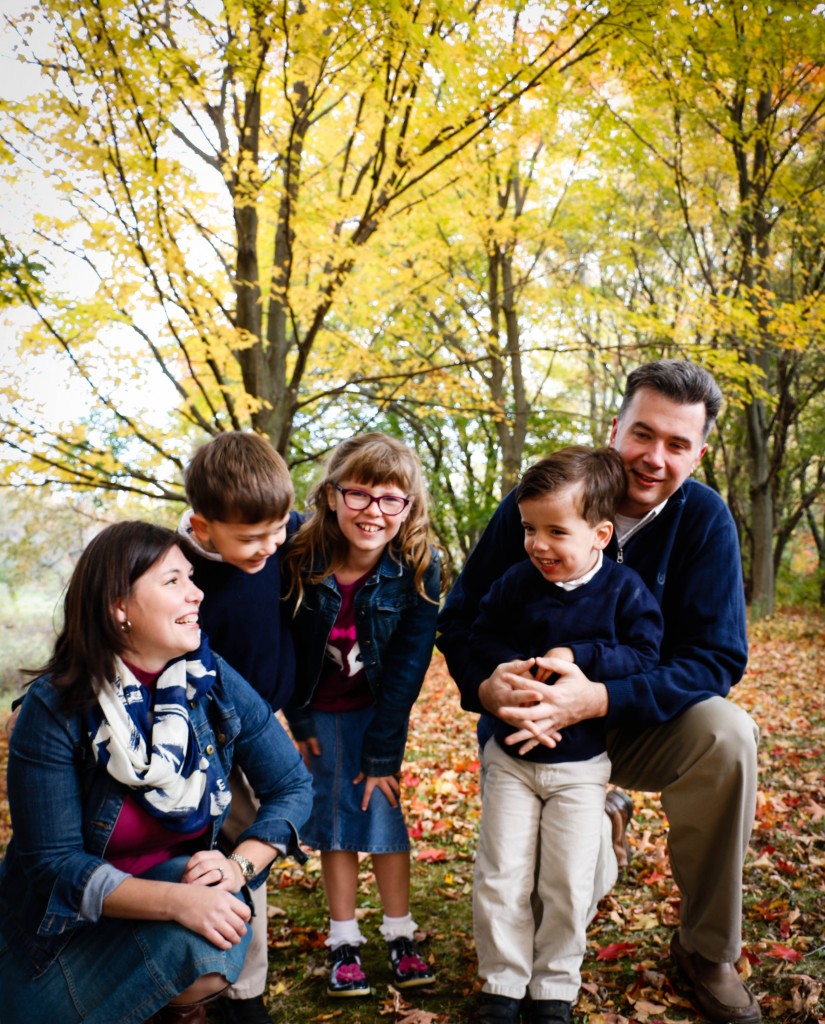 I'm a stay-at-home, homeschooling mama of three seeking to love my husband, raise my littles, live a simpler, more abundant life and in all things honor HIM!
What is a Beautiful Calling?
When I chose the name for my blog, I was mostly thinking of my calling to be wife, mother and keeper of my home. As I read and study the Word and think about God's perfect design for marriage and families, I'm amazed at how perfectly He designed it to be. I never intended to be a stay at home mama but after the birth of my firstborn, I felt called, truly called to mother this little person. A few years later, reading in the book of Deuteronomy, I again felt a very special call on my life, to homeschool. He calls each one of us in different ways, in different seasons. No matter what His design for you is, He designed it to be a Beautiful Calling. Seek the Will of God for your life!

A Little About Me:
I'm a Saved by Grace Christian
Since 2005, I have been wife to a wonderful man who is happy to be referred to as DH (Dear Husband)
I'm a busy stay-at-home mommy to Chloe (2007), John (2008), and Isaac (2011), and loving

every minute

most minutes of it
I'm a Cupcake baker and a Bunwich maker (seriously! Though the Bunwich site is under construction right now.)
I love chocolate.
I love to wear aprons.
Being a stay-at-home mother was NOT a childhood dream (*gasp*)
My First Post Ever in February 2009 with Pictures of our Family
A Great Change – My Testimony in a Nutshell
I'm a Northern girl living in Southern Ontario.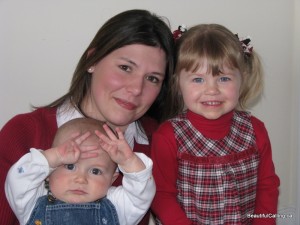 (2008? Pretty new to motherhood!)
A Little About My Blog:
I was domestically challenged when I first got married in 2005! This is a bit of an understatement 🙂
Since then, with the Lord's help, my desire is to answer my beautiful calling – which is not all about housework! I am learning to be the helper my husband needs; an example and a teacher to my children so that they will come to know, love and serve God. I want to Wait on the Lord with my life! With His help, I want to be keeper of my home and to be a good steward of the time, talents and resources that the Lord has entrusted me with.
This blog is an honest record of my successes, failures and lessons learned (and learning!) I pray that here you will find something helpful, encouraging or motivating! Read more about the reasons I blog at Why Blog?
I'd be delighted to hear from you!
Email me at [email protected]