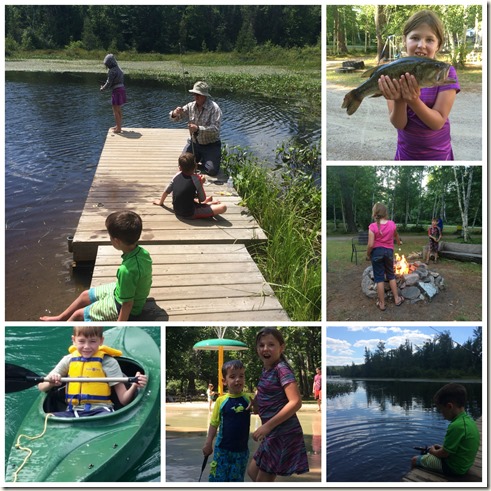 Welcome. I'm glad you're here. I'd love to introduce myself!
We live in Ontario, Canada. I grew up in Northern Ontario but moved to Southern Ontario 16 years ago. Southern Ontario is where I met my husband. We've been married for 11 years and have three children (5, 8, 9).
Did you know? It takes over 20 hours to drive from where I live now to where I grew up and it's in the same province. That's a big province.
Canadian Geography
Canada is a pretty amazing place to live. We have incredibly diverse geography from province to province. We have prairies, valleys, mountains, hardwood forests. We boast great lakes, and rivers and the magnificent Niagara Falls. Our climate varies greatly. Where I grew up, winters were very cold (-40 deg C) with a lot of snow. Summers didn't get very hot and we didn't have air conditioning. Where we live now (still in Ontario), we get a whole lot less snow and it's a different cold. It doesn't get as cold but the wind is so cold! Summers are hot and humid. This past week, for instance, with the humidity it's been too hot for me (43 deg C or 109 deg F). I'm thankful for our air conditioning.
Canada is an extremely diverse in ethnicity as well. People from all over the globe have immigrated to Canada and with them,  their homeland foods. Specific Canadian foods include Poutine (fries with gravy and cheese curds) and maple syrup but we eat a lot of pizza, pasta, Chinese and Greek food as well.
We're an English speaking lot. I don't think we have an accent though my friends from other countries say we do.
Did you know? Canadians have been known to say, "Eh?"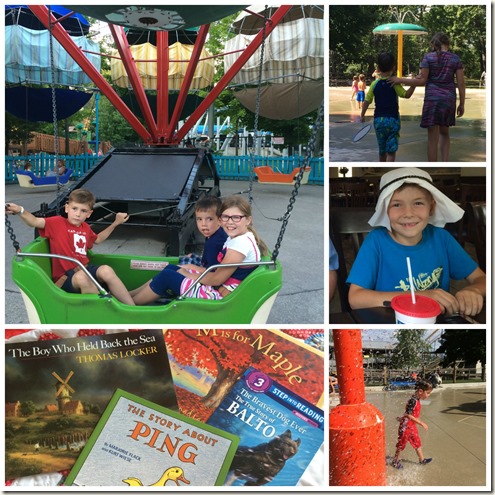 Schooling in Canada
Most of the children in Canada attend either a public government-run school or they attend a public Catholic school. Most take a yellow school bus to school which starts around 9am and ends about 3pm. There are also a number of private schools, both Christian and secular.
Did you know? A study released by Fraser Institute in 2015 showed a 29% increase in homeschoolers over the previous 5 years. That doesn't even include the homeschoolers not officially registered.
Our family homeschools and have homeschooled from the beginning. We use Sonlight and spend a lot of our days engrossed in books. We also spend a great deal of time outside; walks, the splash pad, the beach. I'm thankful for the freedom to homeschool and the freedom that homeschooling brings to our family.
Did you know? Ontario has no laws regarding homeschooling. Ontario has no reporting requirements. Ontario has no compulsory curriculum requirements.
Family Fun
For fun our family enjoys camping, fishing, visiting grandparents, swimming, going to Canada's Wonderland (family Christmas gift: season passes) and in the winter we enjoy sliding, skating and building snowforts. We also enjoy travelling and collectively have been to a number of USA cities (Washington, New York, Orlando, Dallas, Chicago…) as well as a number of countries such as Thailand, The Netherlands, Congo, France and Italy.
Favorite books that take place in Canada?
Anne of Green Gables, of course. I read all of the books as a young person. I've re-read some of them as an adult. My children have watched the movie and we've read a child version of it.
Owls in the Family by Farley Mowatt was one we read through Sonlight and the children (and me!) enjoyed it greatly. I would definitely recommend it.
So thanks for coming by. I'd love to 'meet' you so please comment and tell me where you're from and what your favorite book is!
This post is part of the Global Family Link Up, #ReadtheWorld, #SummerReadingChallenge, #SimpleHomeschool, #GiveYourChildTheWorld