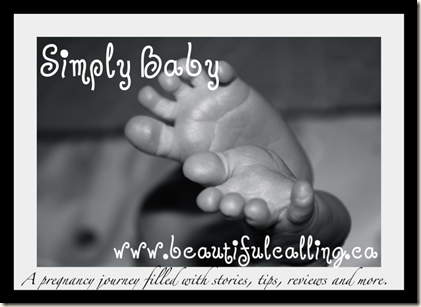 photo adapted from jessica.diamond
We're having a baby!
I'm happy, so excited maybe a bit scared. Babies are such an incredible blessing aren't they? There is so much to do, so much to look forward to…
Simply Baby: a pregnancy journey filled with stories, tips, helpful checklists, product reviews and of course giveaways!
I've learned a lot about what you need and don't need through trial and error with my first two. We had either sold or passed on most of our baby items so I look forward to featuring many baby "must-haves" and keeping it simple this time around. Enough with the stuff!
If you would like to submit  a related product for review (giveaway optional but fun!) for consideration, please email [email protected].
What's in the series so far? Catch up on Simply Baby here!
So tell me, what is your number one baby essential?
Enjoy the Series!

Good Mom. Bad Mom. Perfect Mom.

,

A Birthing View

,

Why Share Birth Stories

,

Chloe's 36 Hour Homebirth Story

,

My Thoughts & Things to Think About {Chloe's Birth Story}

,

John's 6 Hour Homebirth

,

Writing a Birth Plan

, Packing a Hospital Bag for Labor, A Lovey for Baby , Choosing a Midwife, Choosing a Homebirth, Prepare for a Homebirth – Supplies, Prepare for a Homebirth – Set Up,  Postnatal Healing Herbal Bath Recipe