Last summer we were enjoying one of our many picnics at Webster's Falls. Chloe was 3 and John was 2. These top two photos were the first pictures Chloe ever took. Fairly centered, I think she did well. We'll work on heads next!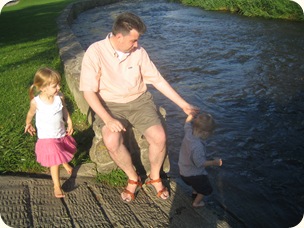 Oh sweet summer, I long for your sunny days and warm breezes. 
Did you enter the BecoPotty Giveaway yet? Ends 4/10/11, open to Can & USA. Who knew you could have a biodegradable potty made of bamboo by-products?!?