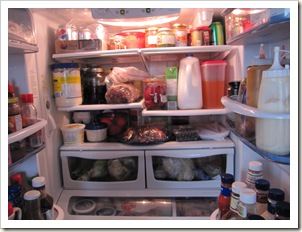 We always had the heavy stuff on our bottom shelf. When wiping out the fridge the other day, I noticed the shelf cracking. This prompted a complete fridge clean out and redesign. Our fridge is pretty neat and all the shelves and drawers are completely removable and rearrange-able.
I usually do a fridge wipe down once a week, on Monday. Sometimes it's every two weeks if I get busy. A full clean out? Ummm, less frequently.
I followed the same 8 Steps to Clean Out a Fridge that I always do. Except that this time I had two little helpers. Amazingly, we didn't have any breaks, drops or spills. Hurray.
There is something crazy about the little boost having an organized, clean fridge gives me. Who knew such a little job could be such a motivator. Now, what next…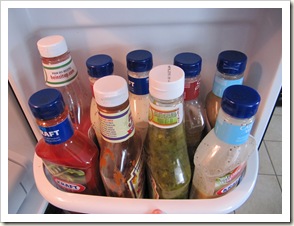 How often do you clean out your fridge?