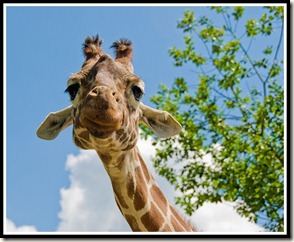 Photo by MacUK
How Boring is Your Blog? I read that today and am giving it some thought. Today probably isn't a great day for deep ponderings though. I'm kind of down.
The Agreement
Last fall I set up a basic blog for a local kids clothing store. At first it was just a freebie thing because I liked the owner. But then she wanted to pay me, and wanted a specific design etc. I put some real time into it, setting up feedburner, gmail, sitemeter and into explaining how everything worked. I also paid out of pocket for a designer since we were recreating the look of her business card for the template and that was beyond my scope of expertise. I was happy with the amount of credit we agreed upon. I spent a little of the credit I had earned but the bulk remained unspent as I waited until there was something I wanted. Yesterday I visited the store. Wouldn't you know it but the owner had sold this spring and the store had no record of a credit for me.
The Disappointment
This morning I received a call from the current owner. There is no record and she feels no obligation to honor the credit. Nor does she need the blog. I'm bummed. I did sent an email to the previous owner; I'm hoping she'll do the right thing and honor the amount she owes me though I'm not holding my breath. I'm not too smart sometimes. Yes, I admit it! I have nothing in writing so I'm just sad and out of luck I suppose.
The Right Thing To Do
If that were me in the place of the previous owner, I would honor it out of pocket; either paying cash or purchasing the promised credit. I'm not saying that simply because I want what is owed to me. I'm saying that because it's the right thing to do. It doesn't matter what circumstances are, we always need to honor our obligations to the best of our ability!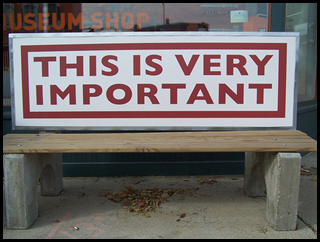 Photo by Valerie Everett
The Reminder to Self:
#1 It's important to have contracts and agreements in writing, whether it is paper or an electronic copy, like an email.
#2 It's important to always honor my own obligations to the best of my ability so as to not be responsible for someone else feeling the way I feel right now; cheated, let down, betrayed.
#3 It is important not to jump to conclusions and to give the benefit of the doubt. I have not yet heard back from the previous owner and she may very well do the right thing, in which case I would need to apologize to her for thinking otherwise.
#4 It is important to realize that I have the power to choose how this affects me. I can choose to be untrusting of others, bitter and hold a grudge. Or I can choose to accept that, unfortunately, things didn't go as I had planned but in the grand scheme of things, this is not important.
I'm sure that we've all been at the short end of the stick so to speak.  Did you resolve it or just live with it?