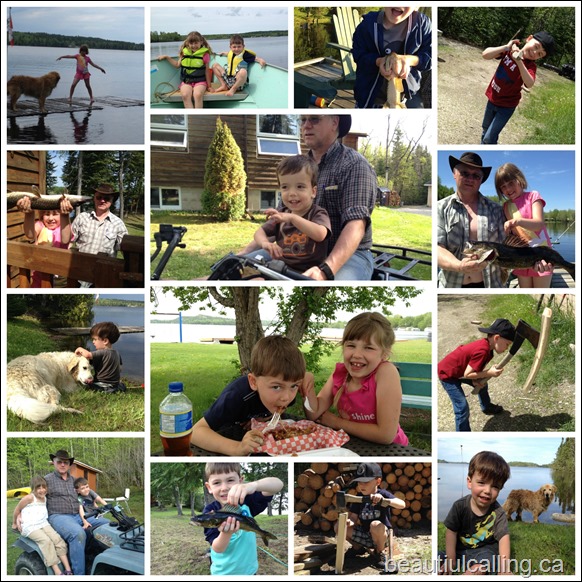 One of the beautiful things about homeschooling is the freedom to pack up and hit the beach, the park or go on a 22+ hour road trip with your parents!
We were chit-chatting one day about a visit to Sioux Lookout, the beautiful northern town where I grew up and where my aunt and uncle still live, and we decided to drive up for a visit. We were last up for a visit to Sioux Lookout in 2012 and I laughed that their one guest room feels like home since I've been up 4 times in the past 7 years.
We had lots of fun visiting with aunty and uncle, fishing, playing outside…I also had the opportunity to visit with some old friends. What a blessing!