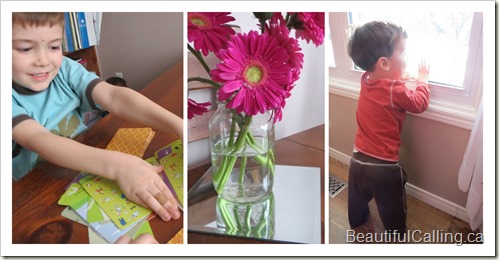 I printed out Ann's Joy Dare, I've been enjoying this challenge. It helps me to put my day in perspective as I search for gifts, even on the darker days.
A few times in January, I've snapped pictures of my gifts. I'd like to share three that are particularly beautiful; John playing Knight Snap with mama, vibrant birthday flowers (picked out by my children) and a little boy standing at the window – this little man who couldn't bear weight on his legs until a few months ago. Oh, so precious.
What gift are you celebrating today?