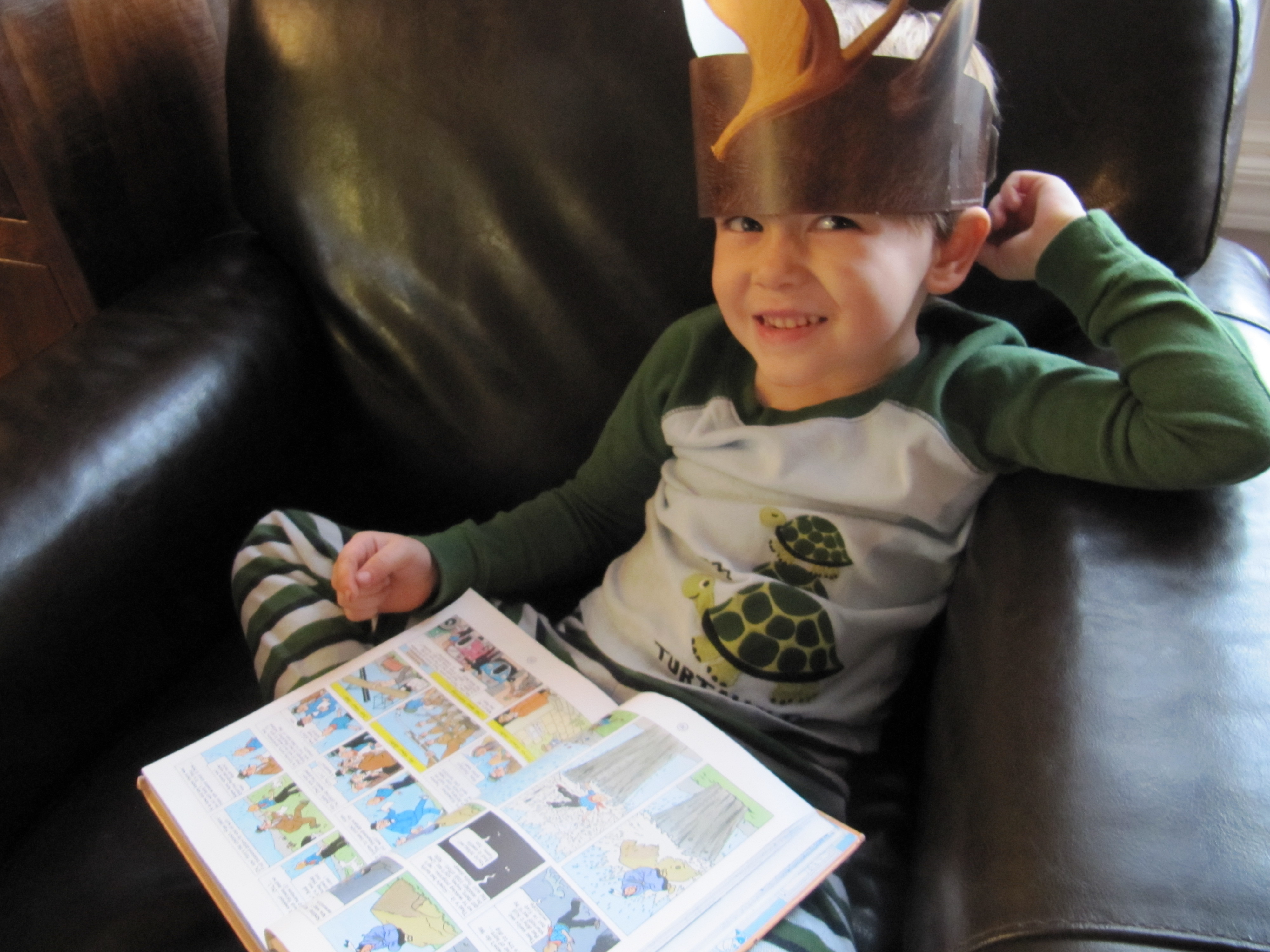 This morning has been productive. The tots are all fed, the kitchen is cleaned, the tots are still in their PJ's but we have two flourless chocolate cakes in the oven. One made with sugar and one with splenda. Who wants to taste test with me? We're having guests over this evening and we needed a gluten free dessert. Not wanting to go out and buy specialty ingredients, I was pleased to find this recipe. It's dead easy so hopefully it tastes great.
John: Mom, why are my paper antlers in the recycling bin?

Me: That's where I put them to keep them safe!

John: Really?

Me: No. You never wear them so mommy is throwing them out.

John: Well, I was going to wear them today but I couldn't find them.
So as you can see, I'm posting again. A huge thank you to my DH for fixing my site issues. He's the best IT guy ever! Now, off to do school…