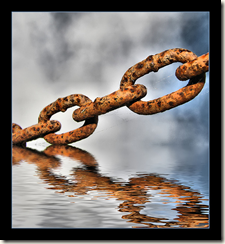 Photo by Dezz
10 Reasons You'll Actually Be Happier in a Smaller Home @ Organizing Your Way – everything on this list and more is exactly why we will be downsizing intentionally. A fresh start as we purge and pack!
Don't Just Declutter, De-Own @ Becoming Minimalist – "Owning less is far more beneficial than organizing more." Oh, so much wisdom in those few words!
5 Amazing Quotes to Inspire Your Hello Mornings or Your 2012 @ Inspired to ACTion
I'm a Perfect Mom…In My Head @ Motherhood Your Way – wow, this post is so me!
I read this somewhere in the past month, though for the life of me I can not remember where.  Noble aspirations to be sure!
A spirit of Reverence: The fear of the Lord – Proverbs 9:10
A spirit of Humility: A willingness to submit – Ephesians 4:2
A spirit of Purity: A desire to be clean and pure inside and out – Matthew 5:8
A spirit of Purpose: The wisdom to set goals – Proverbs 4:25-27
A spirit of Simplicity: A life-style uncluttered – I Corinthians 14:40
Do you have an interesting post you've read or written? An inpirational quote this month? Please share!