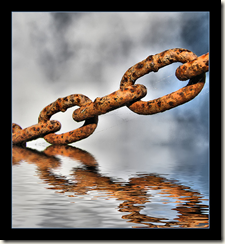 Photo by Dezz
"But the father of lies, he'd duped us in the whole nine yards. Though we ate of that tree we did not become like God. We have no knowledge of good and evil apart from God. Our heart optics are not omniscient. How can I really see if a seeming disaster or dilemma, is actually dire?" The Horse Principle: 1 Truth that Will Get You Through the Hard Days Again & Again @ A Holy Experience really spoke to me today as I think about the path that may lay ahead for our family, for our Isaac, and just life in general. It's an interesting thought for sure that nothing in our lives in and of itself is bad or good. It's more our perception that makes an event that way. God can see everything that comes into our life as good because He can use it all.
"He's more interested in strengthening my heart" from 4 Lessons in Contentment from My Rundown Old Farm House @ The Better Mom
What great post have you read or written this month?