Our last days of Paris are busy and full of fun for the littles. Daddy headed to a few museums and mommy and the littles and I headed to the Menagerie, the oldest zoo in Pairs. It's a very small zoo in the middle of a beautiful park. We raced around examining rocks, chasing each other, looking at animals and so much more. The Museum of Natural History was right in the same park as well. We grabbed McDonalds for lunch and then investigated their dinosaur exhibit and the many other wonders they had to offer.
After an event filled morning and afternoon, we visited yet another boulagerie for a a little something sweet and headed back to the hotel to meet up with Daddy. The littles napped during the walk back to the hotel and mommy enjoyed the sights.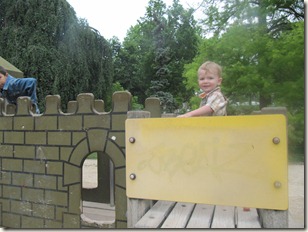 We visited Invalides, the first hospital for the veterans in the 18th century around the time of the Napoleonic wars. They have an extensive armory museum there. John was very interested in the tanks and canons but I think daddy enjoyed checking it out the most, being a history lover. John and Chloe enjoyed collecting  rocks in the courtyard.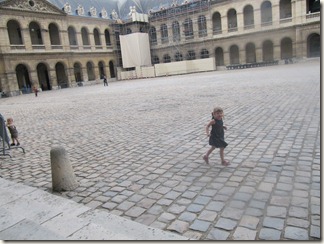 Whew. I can't believe our time in Paris has come to an end. What a wonderful but busy time. I'm glad we have a few days still in Paris on the way home.
I wonder what our time in Africa will bring…
My Sweet Paris, I will miss you!!