Robyn & Wren offered a giveaway on their Facebook page last week. A friend commented on their post so of course it showed up in my newsfeed. I hopped on over to have a look and was delighted with what I found.
My little girl is a tall 7 year old and growing every day. It's getting more challenging to find clothing that we can agree on; clothing that we both like, that is fun and most importantly…modest!
Robyn & Wren have just that. Fun clothing, bright colors, modest…and they have a sale on right now too; the prices are incredible. I ordered several dresses.
Look at this super sweet Strawberry Lemonade Alice knot dress. Only $21.00 Wish I would have ordered it. I love the colors.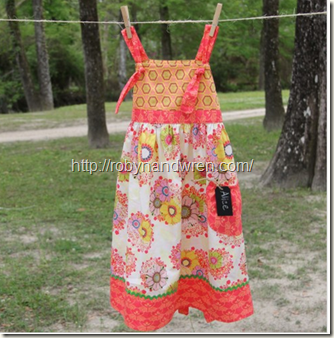 How's this for fun? My Sunshine Annie dress is on sale for $22.00.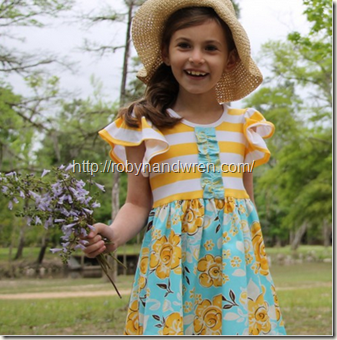 And this Good and Perfect Set is probably my favorite with the verse sewn on: James 1:17, a verse that became special to my heart after our first pregnancy ended in miscarriage. $27.00 for a top and skirt is pretty great but you can purchase the skirt only for $17.00.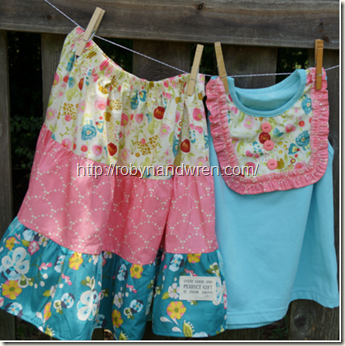 A Friend Loves Dress is awfully sweet; I love the length and simplicity of the style and the bright colors and the bow make it fun.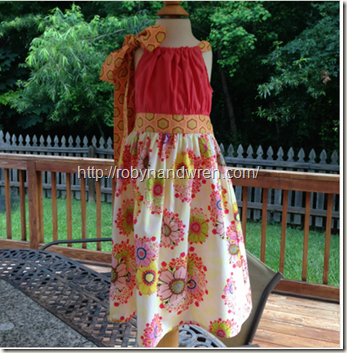 So we haven't received our order yet; I may or may not do an actual in real life review of our dresses but I just had to give a big shout out to my readers to share the SALE!
*No compensation was received for this post. It isn't intended to endorse or review the products, but simply a sale announcement I am excited to share.*