This #KinderMom and her family went to Walt Disney World this past May for the first time ever. Wow, what an incredible experience. There were so many firsts on that trip.
We stayed at the beautiful Port Orleans riverside and every night they set up in the courtyard and brought out a cart of towels. We all lay on the soft, lush lawn by the river and watched a Disney movie. Thursday night the scheduled movie was Monsters Inc. Up until that point I had avoided the movie as I was concerned that it would prove too scary for my tots, aged 6, 4, and 2 years old. But at Disney, well, sometimes we take risks and try new things.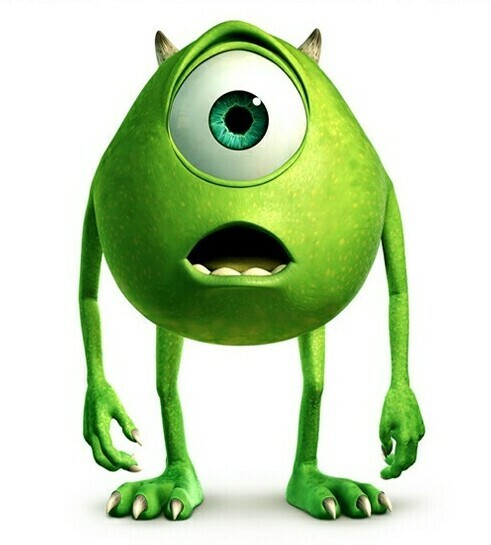 Mike Wazowski – how cute is he?
For the first time ever, we watched Monsters Inc.  and let me tell you
                                                       the.children loved. it!
We haven't had the chance to watch Monsters University yet; but DH, who reads this blog, will no doubt get on that in the coming week. I have some children who would really be excited about that.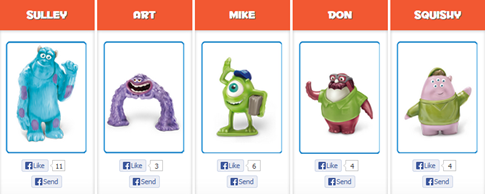 Head over and vote for your favorite character!
We received some of the newest themed eggs; now  Monsters themed with a Monsters University toy. Previously, themed eggs had a 1 in 3 chance of getting a themed toy but now you've got a 3 in 3 chance – that's pretty great!
My children have never really had "monster" nightmares, and despite my fears,  the Monsters movies didn't  change that. Your children have nightmares? Did the Monsters movies hinder or help?
Proud to be a #KINDERMom.
"Disclosure: I'm part of the KINDER® Mom program and I receive special perks as part of my affiliation with this group. The opinions on this blog are my own."