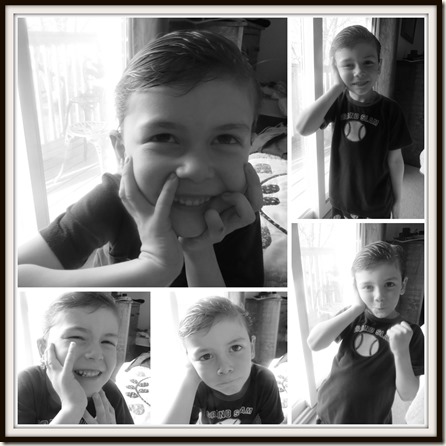 This little boy is growing up so fast. We're nearing the end of his 5th year. I always dread the 6th birthday…something magic seems to happen and whoosh the little seems so much bigger, independent, grown up. Praise God for His design, but it is bitter sweet.
Tonight he's fresh out of the bath; a bath with army men and squashy ducks and float-y boats. I know these days are winding down and soon he'll leave baths behind in favor of a shower.
Tonight he asked me, "Mama, why do you wash my hair with baby shampoo? That's Isaac's. I'm not a baby." My answer? It smells so good. A few sniffs of his hair made him peel with laugher. He's such a goofy boy and I love him to bits.
"Mama, I'm not very smart! I don't even know how to fight a rhinoceros." ~ John's thought while sweeping the floor.