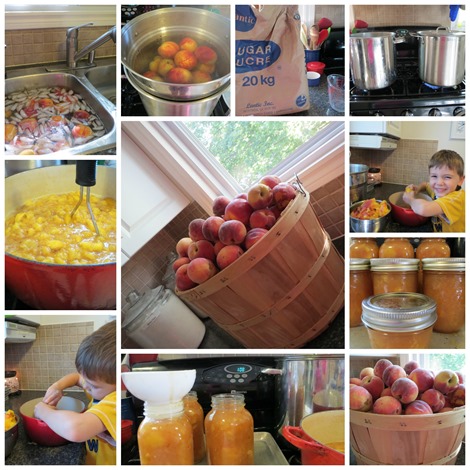 We purchased over a bushel of peaches last week for a super duper price. With my little helpers, we used a simple peach freezer jam recipe and made some wonderful fruity goodness. We've been eating it on toast, cheese and crackers, topped on cookies and baked into pastries.
Chloe and John's Sunday school teacher came over for a visit last week; Chloe made peach pastries and John made some cherry pastries since we still had some cherry pie filling in the freezer from a few weeks back.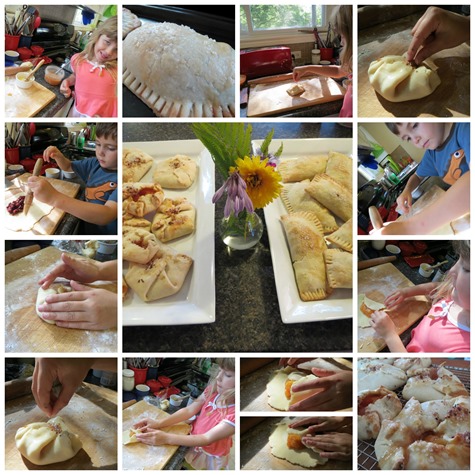 But in the real world, as beautiful as the finished product is, sometimes the 'behind the scenes' isn't quite as picturesque; especially when you have extra 'help'. And then mama burned the first batch of jam – burnt it bad. A week of scrubbing, and boiling, and baking soda to finally get that pot clean.
But oh, the not burnt batches made it all worth it!

Do you ever find that your kitchen is a wreck after a good day of creating?