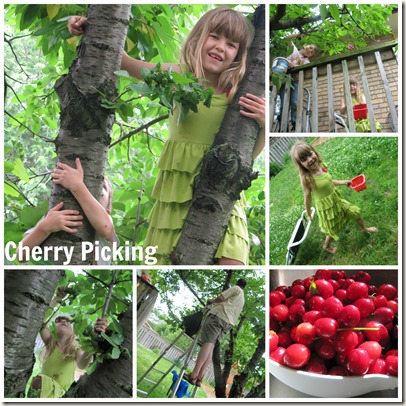 So we have a cherry tree in the back yard. Add those cherries to the cherries that the children picked at the neighbors house the other day and we have a lot of cherries.
My husband found this recipe for Hand Pies. I'd never heard of hand pies but after seeing a picture of one, I thought they looked pretty neat. Chloe loves pie so she was on board for sure!
I made the cherry filling using this recipe but used cranberries in place of dried cherries. I was pretty happy with it. Then I just used an easy pie crust recipe for the dough rather than a frozen puff pastry as it indicated.
The idea of a hand pie is revolutionary for me because it makes pie easily portable and doesn't require a plate or a fork. In fact, we took some on our picnic yesterday!
To make a hand pie, simply roll out your dough into a square or rectangular shape. As you can see from my top right picture, mine wasn't really rectangular or square. I just cut off the funny edges. If you look at the bottom right picture you will see my first attempt or two. Don't give up too early. Once you do the first one or two, you'll think they are pretty neat too!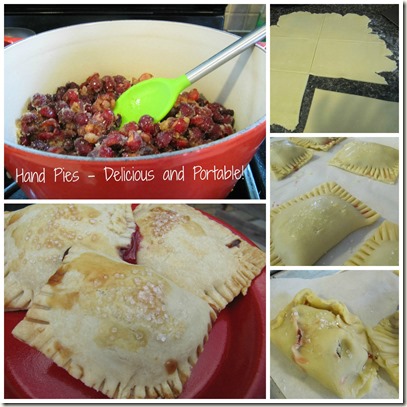 You can make a hand pie with any kind of filling. What's your favorite?