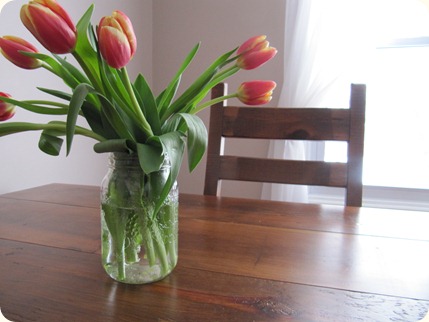 Chloe (6) and John (4) went to McDonalds for breakfast this morning with daddy. They also picked up a few groceries before returning home. I spent the morning baking cookies, carrot cake and tidying up.
The tots arrived home with giant smiles and full of excitement. They had brought me flowers; bright, beautiful tulips.
Just because.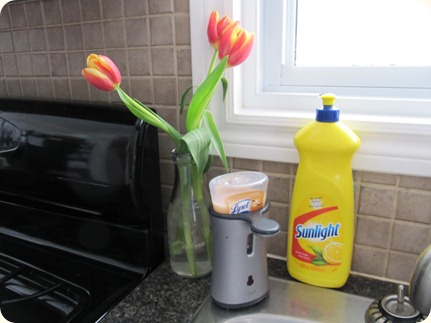 Today as I stand at my sink washing dishes, or walk past the table, I see this bright burst of spring and it makes me happy.
My children love me. My husband loves me. I don't need flowers to know that. Forget Valentine's Day.
           'Just  Because'
                                    makes this mama's heart sing.