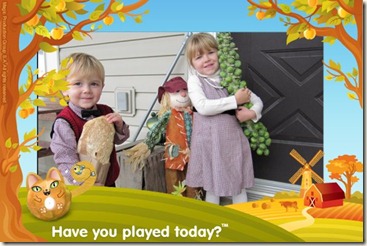 I believe that life is enjoyed so much the more when we take time to celebrate the everyday things; a doll's birthday, a rainy day, an un-birthday (my MIL loves this one!), a successful potty day, a PJ day, coloring inside the lines…
If you visit the Kinder Canada Facebook Page, you'll find ideas for celebrating the holidays and the little things in life. You'll also find My KINDER® Moments to share your photos! Simply by creating a fun photo, you're entered into the monthly contest. How exciting! I'm incredibly thankful for the invention of the digital camera. In fact, perhaps we should have a celebratory day in honor of it. I love to capture our special memories; it's so fun to look back and re-live adventures, milestones, growth, and fun though the photos. It is also so easy to share those special memories with others now!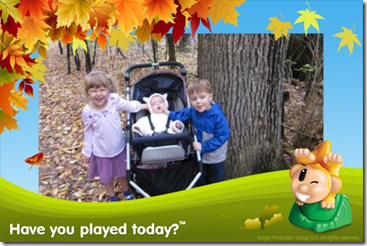 How do we celebrate?
Sometimes we celebrate with a cake from the store or we'll bake up a batch of cupcakes with extra icing. Other times it's a special meal, made at home, eaten out or delivered and eaten picnic-style on the floor! On occasion we'll add party hats, colored napkins or party paper plates to a meal for no occasion at all! It could be a simple walk, singing on the way or an impromptu funny happy dance. Sometimes mommy celebrates all by herself during nap time, usually with chocolate. But SHHHH, don't tell anyone!
It's fun to look for things to celebrate. The children enjoy it and so do I. It makes you appreciate all the goodness in life.
What are you celebrating today?
This is my final post as a Kinder mom, though this mom will still love Kinder long after the posts are written! Be sure to read the first two Kinder Posts about Having Fun on the Go and the Kinder Re-launch in Canada.
"Disclosure: I'm part of the KINDER® Mom program and I receive special perks as part of my affiliation with this group. The opinions on this blog are my own."
Feel free to take part in the Twitter Fun #KINDERMom