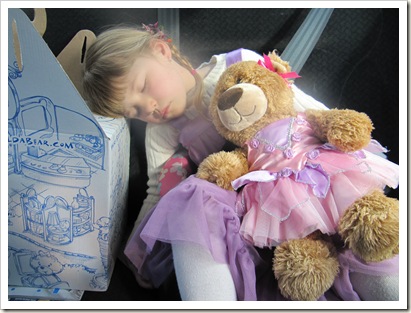 Chloe was invited to a birthday party at build-a-bear last month; she was excited to go, as was I. We'd never been and all I can say is "wow".
The party was at 1pm and Chloe still naps in the afternoon. Needless to say, after the marching, the fun, and excitement, cake and pizza, this little bear was asleep before we left the parking lot. Her new friend is "princess" and she loves him!
All Chloe has been talking about is having her party there. I told her we'd see. Her birthday isn't until January after all!
Have you heard about build-a-bear? Ever been?