DH posting again; don't worry, this isn't a permanent gig for me.  I already have my own blog and am editor in chief elsewhere.
Isaac on his second day didn't want to eat and was very lethargic.  Jennifer paged our midwife and after taking a look everyone went to the hospital.  Isaac's glucose levels were nonexistent so he started receiving supplements to boost it but after a few hours it would drop again.  They stayed at the hospital for two days and were moved to another in a neighboring city that has a neonatal unit.  Isaac's glucose levels are staying higher and he's finally hungry.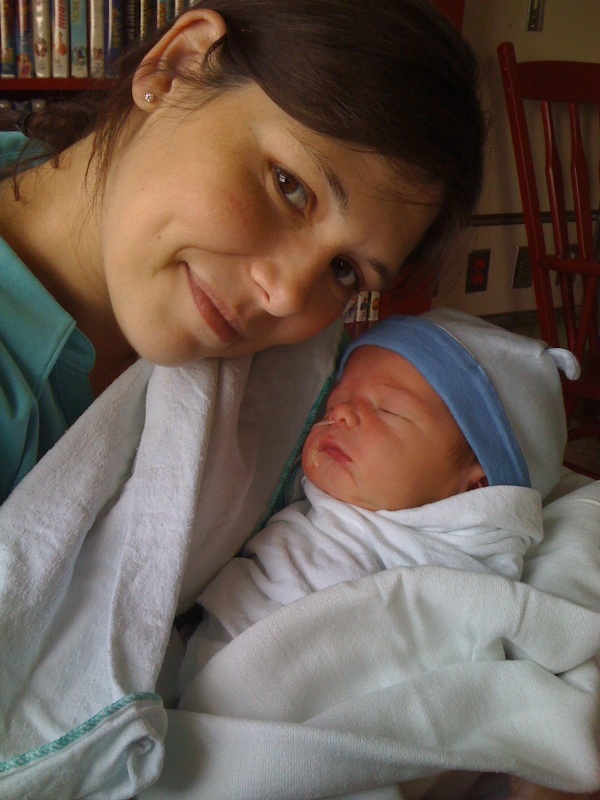 So far we don't know anything other than he was a very long and lean baby without the proper fat stores.  It's frightening to see an I.V. in his head and a feeding tube in his nose but Isaac doesn't seem to mind.  Thankfully Jennifer has been able to stay with him the entire time and has been breastfeeding or providing breast milk.  Everyone involved has been wonderfully supportive and kind to us and we're very thankful.  Our first two home births were so successful and now we're experiencing a lot of heartache and concern over our newest addition: a gentle reminder of the grace we receive in our lives daily.
Job 1:21. The Lord giveth and the Lord hath taken away, blessed be the name of the Lord.