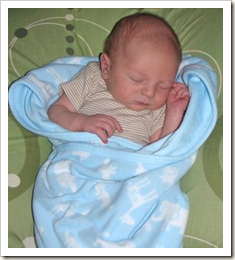 Baby Henry George arrived on April 28th, 2011 at 11:48am. Though we had four guesses for April 28th, Megan had the closest guess, only 7 minutes off. Way to go!

Rachel N. is our random advice winner. Great advice and all the best with your new arrival!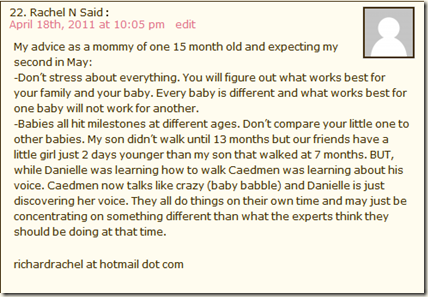 I'd like to give a big shout-out thank you to AppleCheeks and Monkey Doodlez for sponsoring our fun little game, providing a gift for sweet Henry and the prizes for you! I encourage you to support these Canadian companies; they have awesome products.
A Challenge:
Whether or not you cloth diaper, I'd like you to consider using a swim diaper this summer! AppleCheeks and MonkeyDoodlez both make great swim diapers. While you may balk a bit at the initial cost, if you're buying two packages of swim diapers in the summer (a very conservative amount!) then you've already spent the same amount. These are so much more eco-friendly, comfortable for baby, easy to use and, the most important part? They're cute! You can use them for all your children, or sell them when you're done and recoup some of your cost. It's win-win.
Are you up for the challenge?