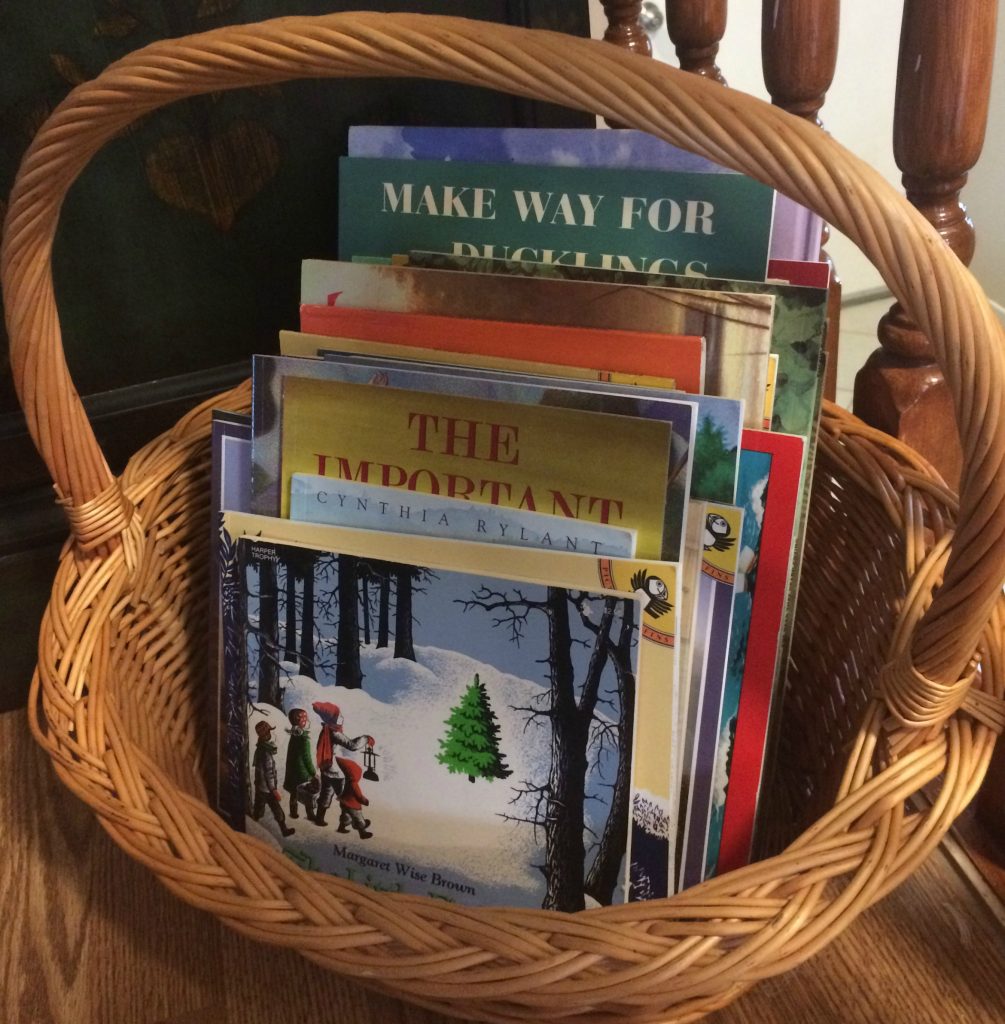 If you come over to my house for a visit, you will probably notice that we have books in almost every room of our home. Picture books, chapter books, board books, novels, biographies…I love books, good books that is. Yes, I painfully suffered through the reading of Pinky Pie's Party and other such nonsense that my children picked out but those titles will never make it to the list of books I love, nor do they get space on my shelves.
I have to say that between Sonlight and Sarah and Sally Clarkson's recommendations, I have never had a shortage of good books to read to my children. Of all the books in my home, I do actually have some that truly are my favorite picture books, many of which are in a basket near one of our comfy chairs. I will share those with you today. I would like to say that our shelves are full of many other wonderful titles so this list is not exhaustive, because that's not even possible! But all the picture books on this list are great because I enjoyed them as I read them with my children.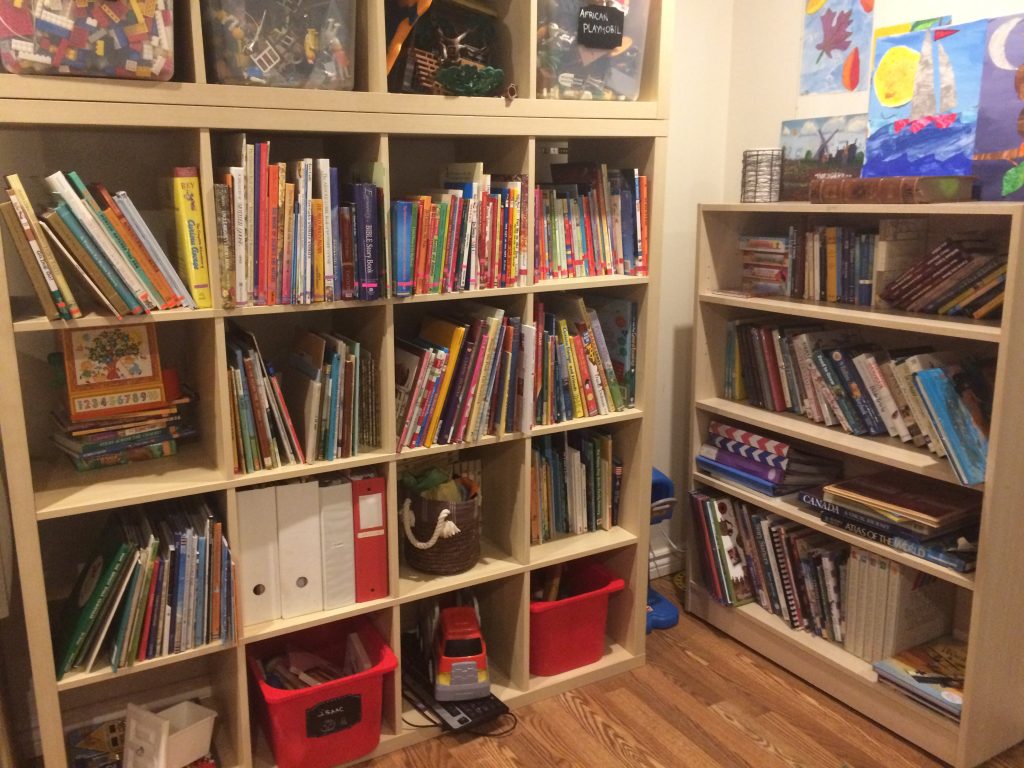 Favorite Picture Books for All Ages
Blueberries for Sal, Robert McCloskey
Make Way for Ducklings, Robert McCloskey
Time of Wonder, Robert McCloskey
Train to Somewhere, Eve Bunting
My Little Artist, Donna Green
Billy & Blaze, C.W. Anderson
The Bear that Heard Crying, Natalie Kinsey-Warnock and Helen Kinsey
Roxaboxen, Alice McLerran
Miss Rumphius, Barbara Cooney
Saint George and the Dragon, Margaraet Hodges
My Great Aunt Arizona, Gloria Houston
Ox-Cart Man, Donald Hall
The Story of Ferdinand, Munro Leaf
When I Was Young in the Mountains, Cynthia Rylant
Wait Till the Moon is Full, Margaret Wise Brown
The Little Island, Golden MacDonald
Mr. Rabbit and the Lovely Present, Charlotte Zolotow
Island Boy, Barbara Cooney
The Fox Went Out on a Chilly Night, An Old Song Illustrated by Peter Spier
The Raft, Jim LaMarche
The Little Fir Tree, Margaret Wise Brown
The Blue Hill Meadows, Cynthia Rylant
The Important Book, Margaret Wise Brown (this is the simplest of books yet my children loved it and were constantly telling me the "important thing about ______ is _____")
A Home for Virginia, Patricia St. John
Where the River Begins, Thomas Locker
The Boy Who Held Back the Sea, Thomas Locker
The Bee Tree, Patricia Polacco
The Keeping Quilt, Patricia Polacco
Caps for Sale, Esphyr Slobodkina
And a little bonus, two of my favorite treasuries are:
James Herriot's Treasury for Children
Make Way for McCloskey, A Robert McCloskey Treasury
Did you know I have two friends, Sarah Wiedrick (the writer) and Mary Dyman (the talented artist), who teamed up to write children's picture books? They have sweet story lines, cute characters, moral dilemmas, lovely illustrations and the end with a scripture verse and discussion questions. Check out Benji the Bunny Books on Facebook. You can ask your local bookstore if they carry them or shop online for Benji the Bunny books.
As we head into the gift-giving season may I encourage you to not only give the gift of books but also give the gift of reading aloud to the children in your life, both young and old.
Happy Reading!
*This list is simply what is in one of my book baskets. Our shelves are filled with many other wonderful titles. If your favourite picture book didn't make it onto the list, just add it in the comments!*