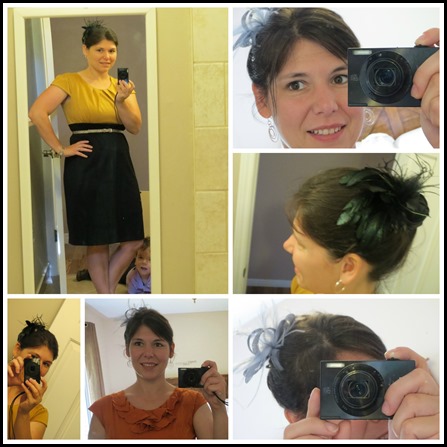 A few years back I bought some fascinators – a.k.a mommy hair accessories. A huge change since mama usually buys hair pretties for Chloe, not herself.
Well, I just find these things completely fascinating. I feel so glamorous – like it just completes the outfit. The only thing that would make it better is if DH would stop asking me if I have a dead bird on my head. Apparently feathers don't do it for him.
Anyway, I just love how they easily dress up a bun, messy pony-tail or any other look with hardly any work. It's the perfect "fancy" look for a mama with littles!