On Being a #KinderMom
Posted by Jennifer on October 22, 2012 – 8:04 pm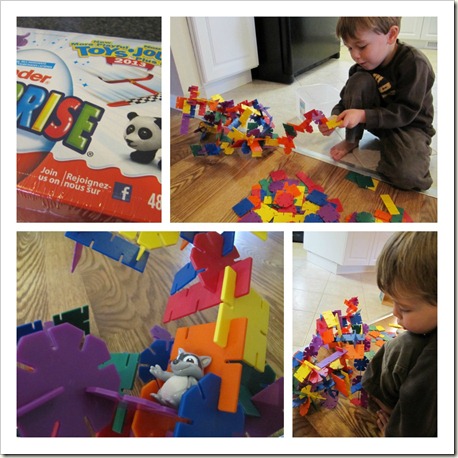 In the past, I've participated in the #KinderMom ambassador program. I love sharing fun play-on-the-go ideas, I love being able share that Kinder supports the Children's Miracle Network, and I love to eat their delicious chocolate. {and share it of course.}
Kinder Eggs are a great distraction for trips and car rides. A tasty little snack and a distraction. They make a great addition to a lunch bag as a special treat.  They're the perfect reward for a job well done and the perfect pick-me-up for those days when things just didn't work out as planned. A little something for all occasions, I think!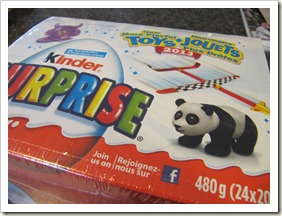 Kinder is in the business of delicious chocolate but they're also all about surprises! They've got some adorable new surprises for children wrapped up in that chocolate-y goodness. Chloe and John are quite enamored with the fuzzy bellied creatures they've found in their eggs this week. They've played house and tea party with them. They've built airplanes for their new friends to fly on and block towers for them to live in. We have a rabbit, raccoon and a squirrel I think.  These new friends have captivated my tots. I'm thankful that the simplest of things – good chocolate and new friends – are some of life's great joys!
You don't have to be a #KINDERMom to be in on the fun. Head over to Kinder Canada for fun, games and a surprise egg giveaway for their fans.
And while you're at it, what simple thing are you thankful for today?
Disclosure: I'm part of the Kinder® Mom program and I receive special perks as part of my affiliation with this group. The opinions on this blog are my own."