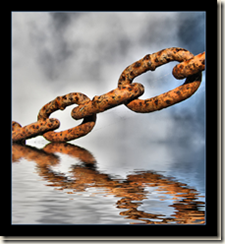 Photo by Dezz
"The happiest people don't have the best of every thing; they make the best of everything!"
I don't know who the author of this statement is but it was in an anonymous card I received from my mom this month. Challenging isn't it?
Parenting is No Part Time Job @ Generation Cedar is something that I highly recommend you stop by and read!!
Turning @ (in)courage was beautiful, eloquent and inspiring. "Twirling is beautiful. It's freeing. Just the sound of the word brings a smile. Twirling doesn't change who you are, I think it releases you to be open to anything."
Creating Post-Vacation Peace for Your Children @ Simple Mom
15 Favorite Preschool and Kindergarten Resources @ Money Saving Mom was a full of encouragement and great reminders for moms of all stages. Crystal was the blogger behind Biblical Womanhood, the first blog I ever read. "If there was one thing I'd say to start with, it would be teaching your children obedience, character and God's Word…and Realize that no mom — however put together she might look — is anywhere near perfect."
Chatting with Lisa Whelchel (About Marriage) @ Heavenly Homemakers had this statement, "I'm only truly being his help meet if I am helping him become a better man of God." I'm not sure why but this really hit home for me. I want to be the wife that God wants me to be to my spouse but by allowing him to be selfish or oblivious, I'm really robbing him of the opportunity to bless me and become more Christ-like. Being a biblically submissive wife is not necessarily being a martyr and keeping quiet but more about communicating our needs and concerns in a respectful way.  Balance is the key here as with everything isn't it?