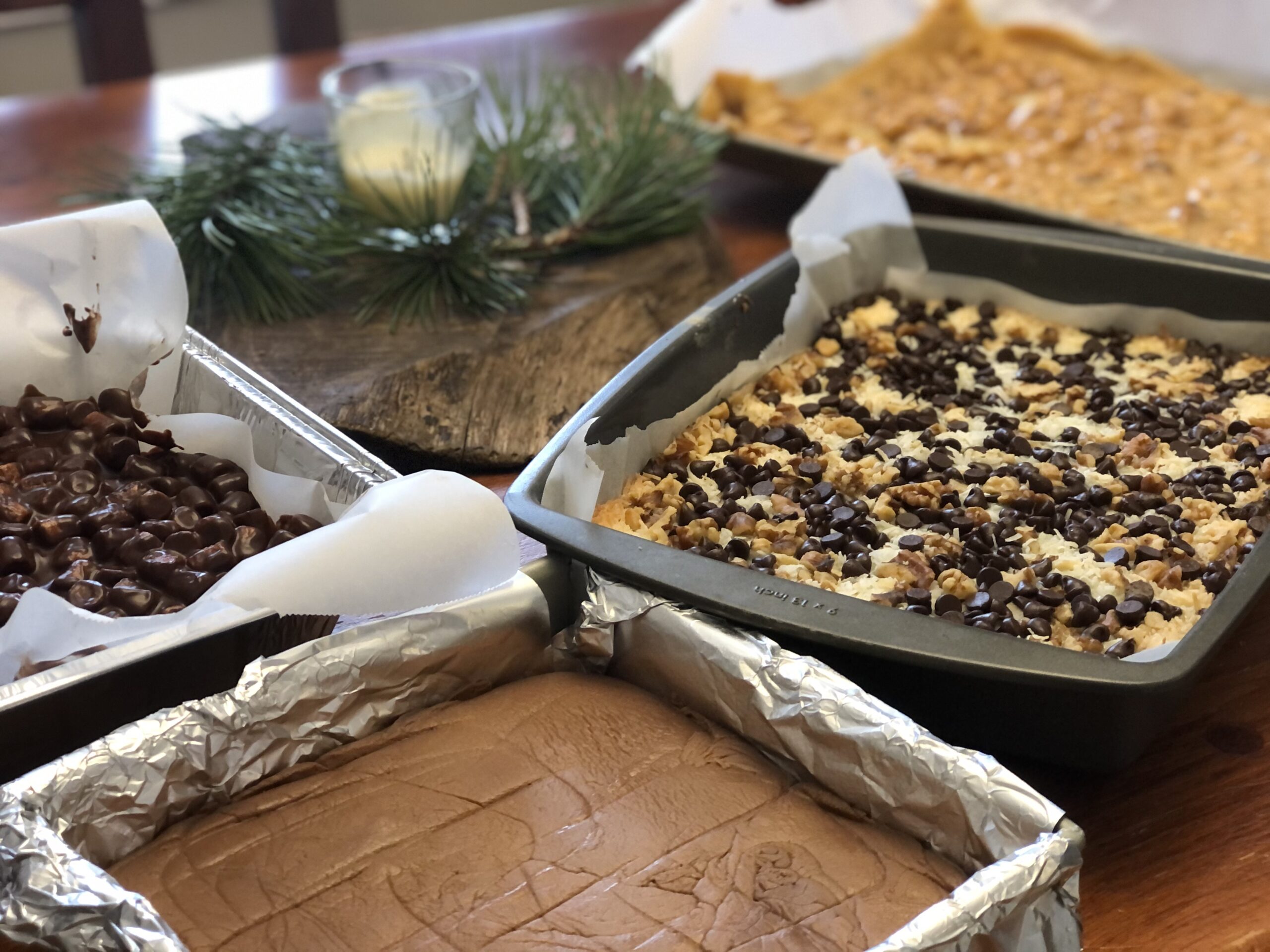 What fun we had in December baking, eating and gifting an assortment of delicious treats. We used some tried and true recipes and made a few new ones as well. I thought I'd share a couple websites that were super helpful to me, just in case you need some Christmas baking ideas.
This year, in addition to our usual baking and gifting, we also made up trays for some migrant workers who are stuck here in Ontario due to Covid-19. They should have been headed home in October and November. We decided to make cards, print out the Christmas story from Luke, add some tracts with the gospel and pack trays full of sweets to show that we care. With the extra baking, I needed some inspiration. This Delish slideshow had many fun ideas.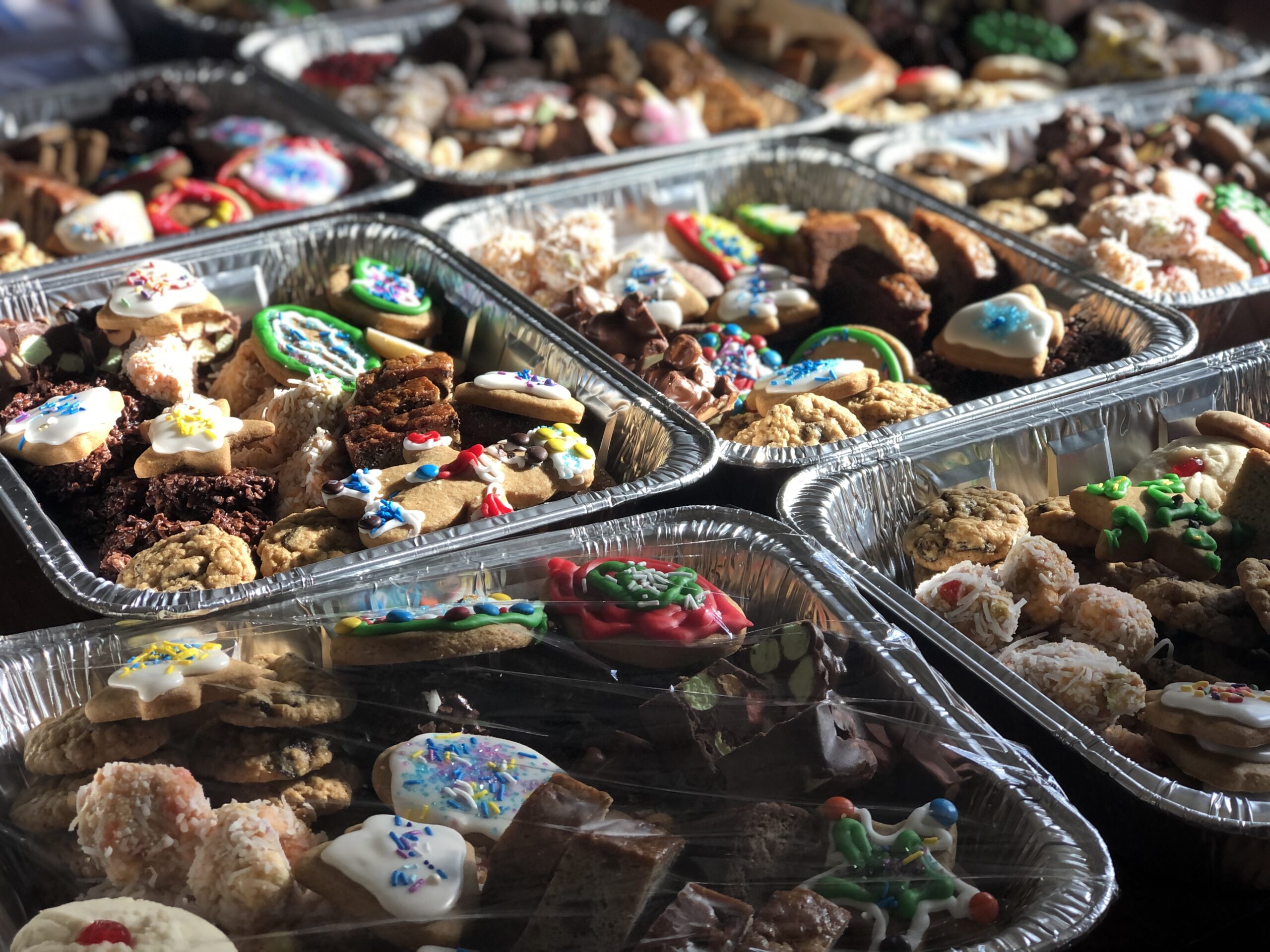 We made Star Linzer Cookies, my husband's favourite! They're beautiful and oh, so good! Then there are my kids' favourite – magic cookie bar. My sister-in-law loves the chocolate peanut butter marshmallow squares and I whipped up my mom's favourite whipped shortbread recipe. Chocolate macaroons are also so easy to make.
While we didn't make sugar cookies this year, we did try a new gingerbread recipe from our Gather 'Round Christmas unit. You can't forget the gingerbread; men, lights, stars…gingerbread everything. I have often just bought the premade bags of icing for convenience, however, my kids often have a tough time piping it out. This year I used a sugar cookie icing recipe with disposable icing bags and it was perfect. Some icing bags were more liquid and others we did a bit stiffer so we could outline or fill in with ease.
Sugar Cookie (or Gingerbread Cookie) Icing
3 cups of powdered sugar
2-4 tablespoons of milk
2 tablespoons of corn syrup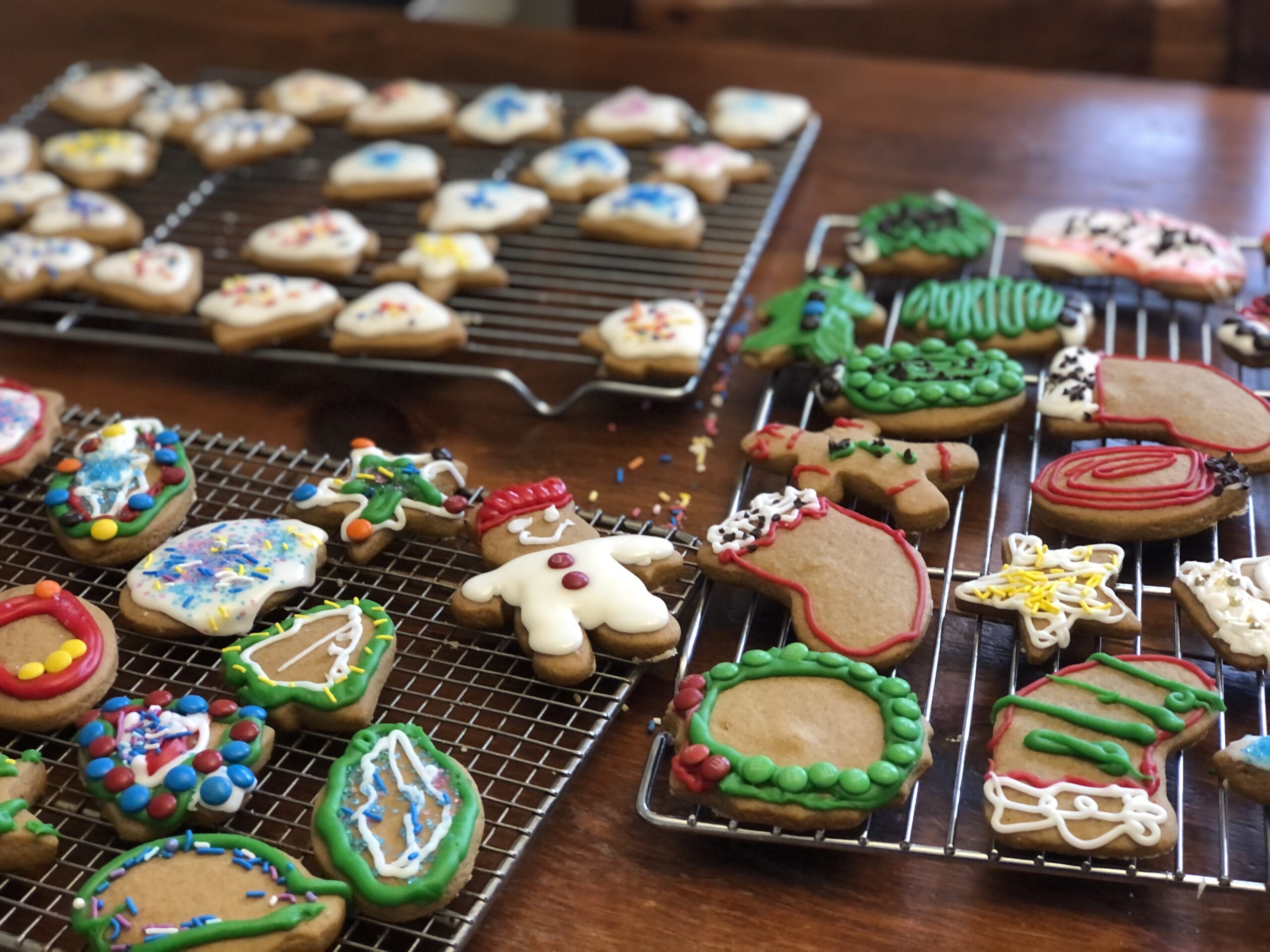 The peanut brittle recipe from Fine Cooking was delicious. I made two batches, the first using light corn syrup and the second using golden corn syrup. I think the second batch I was also a little off in my temperatures. The first batch was perfect and the second was just good. Recipe here.
My next recipe suggestion is also from Fine Cooking. It's the most delicious, smooth and creamy fudge I've ever made. I used this recipe but then added a few drops of mint extract. It's a 10 for sure!
Growing up, one of my favourite things was our family Christmas Eve party with the all-you-can-eat baking trays. I think the Christmas baking tradition continues.