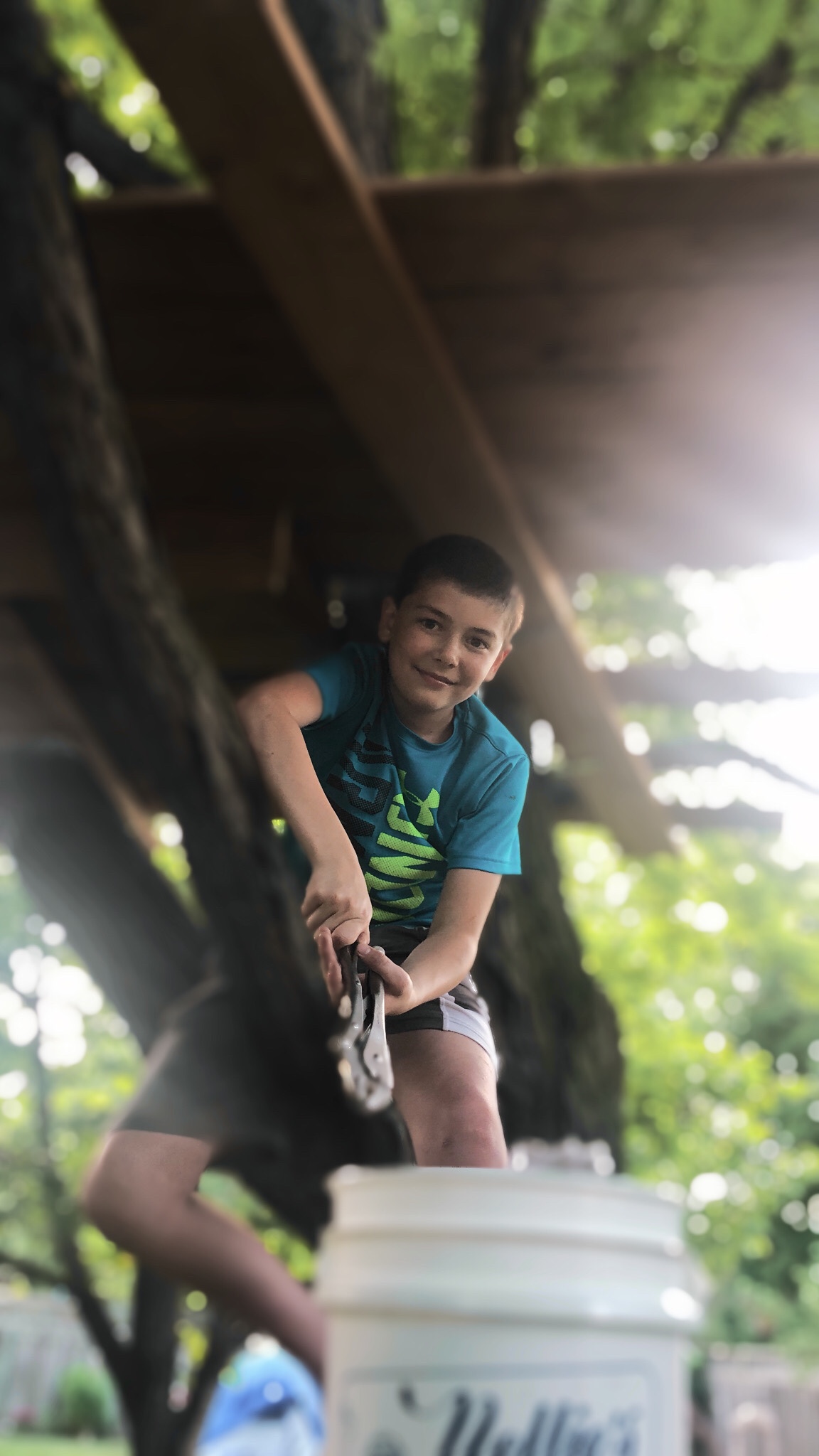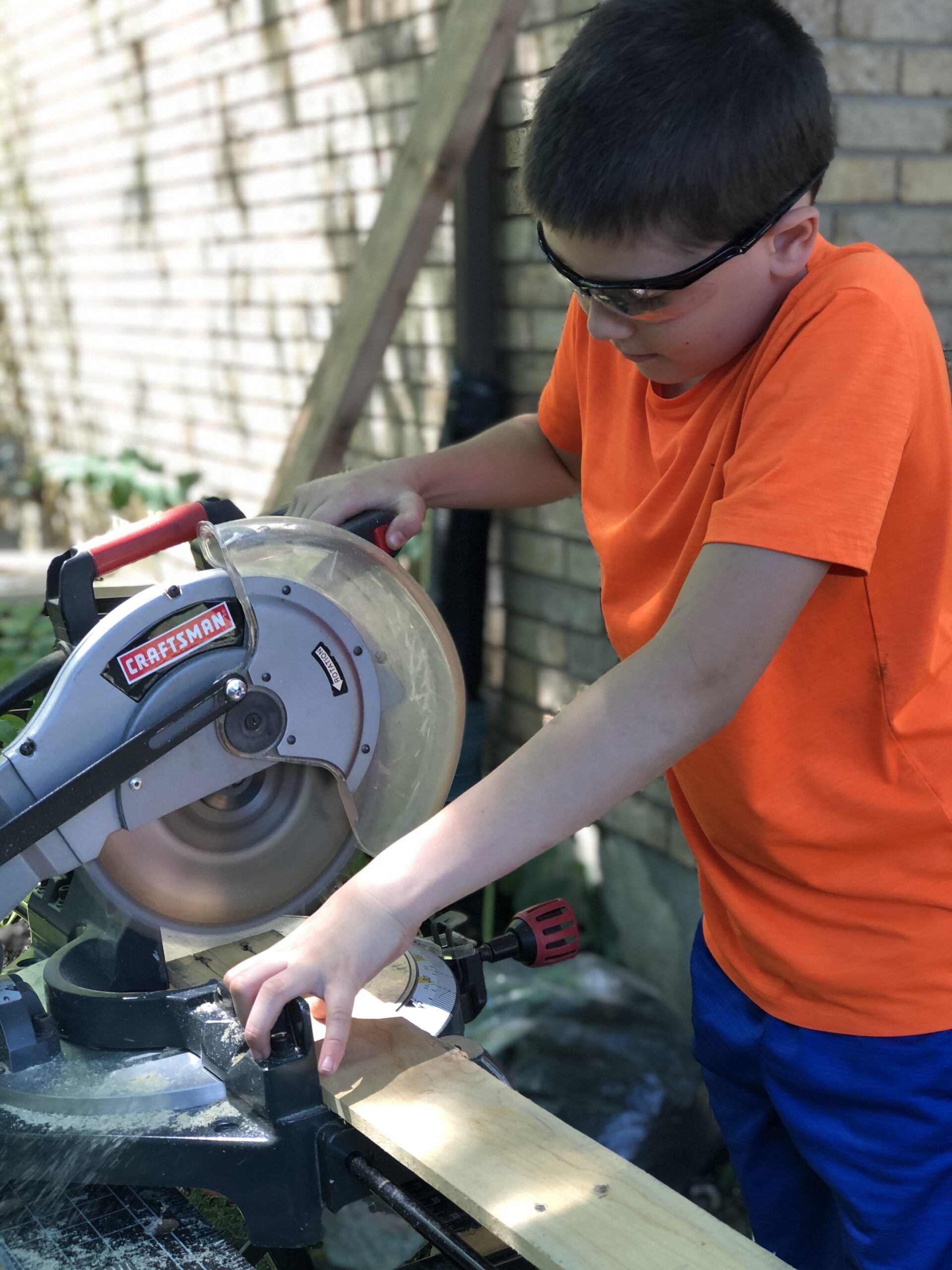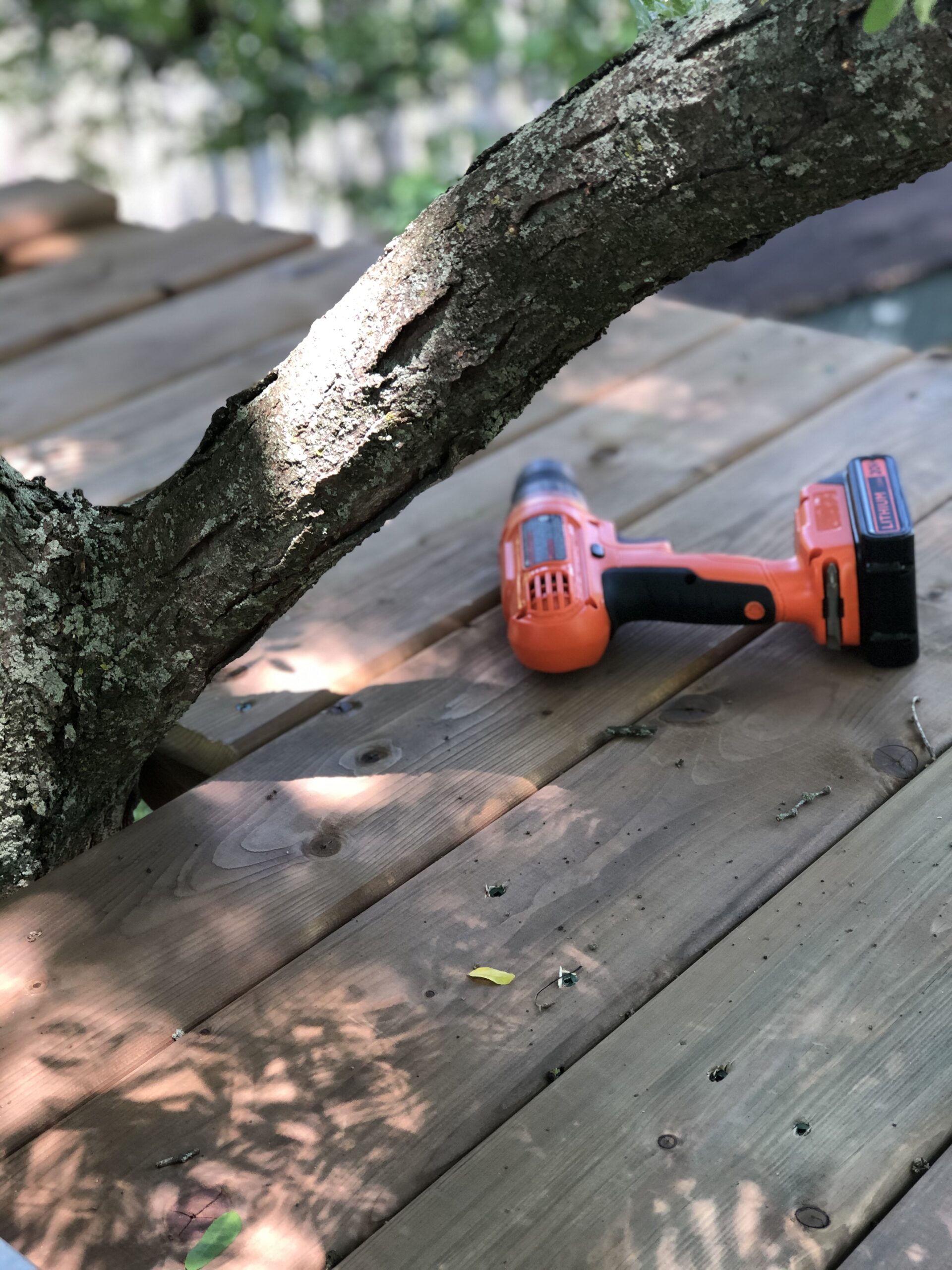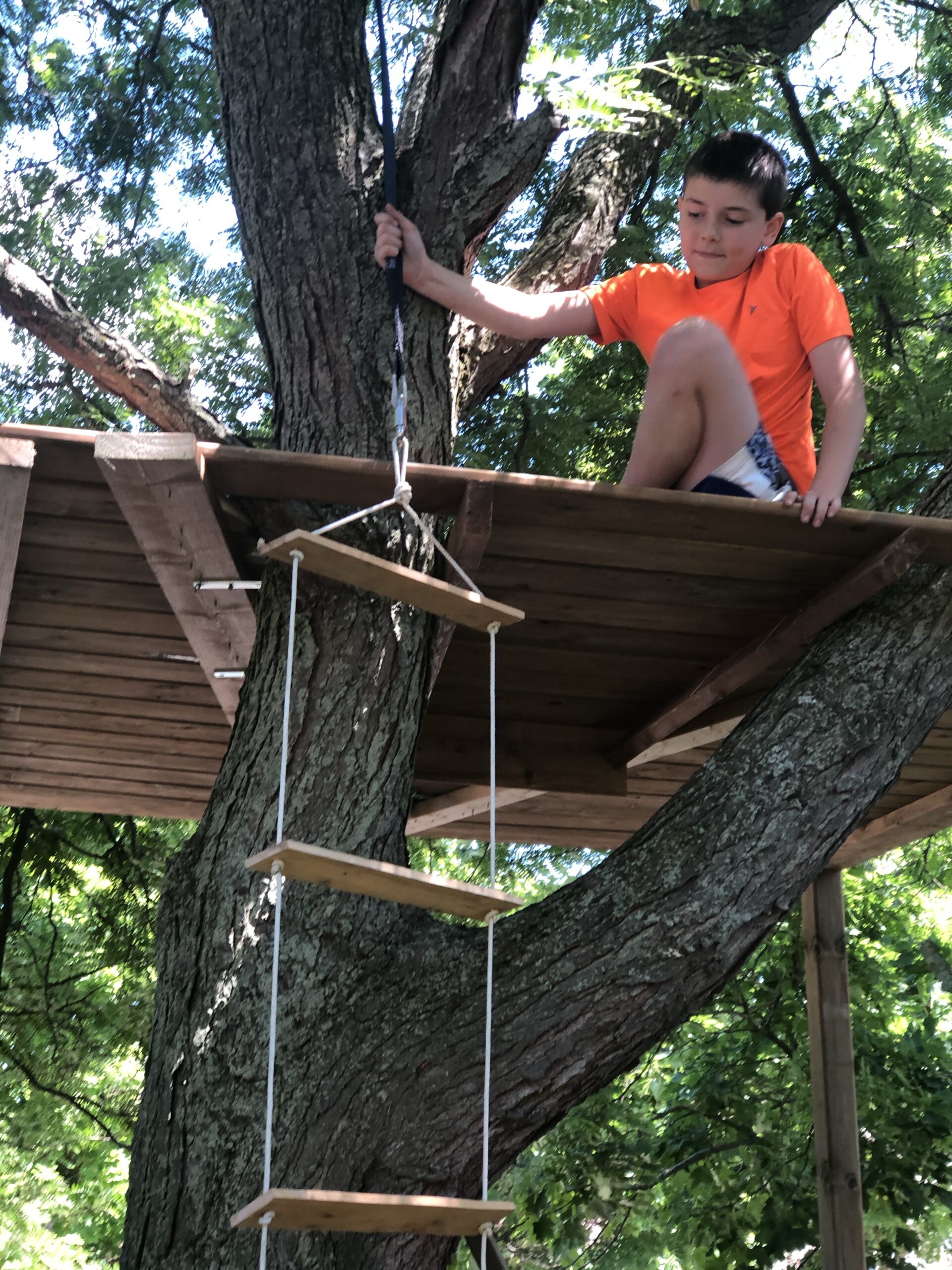 We have one of those Cedar Summit playhouse sets in our backyard. The kids have loved it but a year or two years ago John started talking about an actual fort in a tree. I guess time just goes by and I never really set out to act on it.
My dad and brother came over yesterday and teamed up with John to build it. About 8ft square with a tree in the middle, John is pretty pleased. While I love that he's learning and involved, I do get nervous when he operates the saw.
Each time he turns the saw on, I'm certain he is going to cut off his hand or finger. But we finished the project with all limbs and digits accounted for.
Using random rope from in our shed, some pallet boards, and grandpa's knot-tying knowledge, they also made a pretty decent rope ladder. John drilled holes in each slat, slid it on the rope and tied a knot underneath. The steps are a little too far apart now that the rope has stretched out but he's getting pretty good climbing up and down it. It's perfect for pulling up after he's climbed up into the fort too, then no one can follow him up.
Grandpa also gave John a little pulley. That was the first thing John did once the platform was up; get that pulley system with bucket rigged up. It will be essential in getting books, blankets and snacks up and down to his fort.
The railing is now up since it's actually pretty high up. It looks good. We also ordered him a hammock chair for him to sit in up there and be comfortable while he reads or listens to his audio stories. Or Adventures in Odyssey. He listens to that a lot!
Building a tree fort; what a day!